Intensive Driving Courses in Whitby
Local One Week Intensive Driving Courses in Whitby
One Week Driving Course specialises in providing Intensive Driving Courses with or without a Theory Test included to clients throughout most of the UK, via a network of instructors.
These types of courses are sometimes called One Week Intensive Driving Courses Whitby, One Week Intensive Driving Lessons Whitby, One Week Crash Course Driving Lessons Whitby, One Week Driving Courses Whitby or Fast Pass Courses Whitby
With a team of dedicated, fully qualified, approved driving instructors, experienced in providing intensive one week and two week driving courses, One Week Driving Course has a professional team, qualified to take the student through their practical test, in as short a time as possible, whilst still maintaining a high quality service.
Our 10-Point Road to Success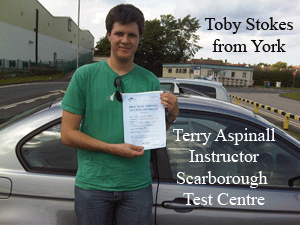 Why choose
OneWeekDrivingCourse.co.uk?
Learning to drive, is a lifelong skill which should be both enjoyed and taken pride in.
One Week Driving Course provides driving courses ranging from a one day re-test course for someone who has recently failed a test ranging up to and including two week driving courses, designed for someone who needs that little extra time to take the information in
Here is a small list of some of our driving courses:- 6 hour & 12 hour re-test courses in Whitby, 18 hour crash courses in Whitby, 24 hour intensive driving courses in Whitby, 30 hour driving courses in Whitby, 36 hour one week pass courses in Whitby , 42 hour intensive lesson courses in Whitby, 48 hour pass your test courses in Whitby and our popular guaranteed pass driving course in Whitby.
One Week Driving Course has a wide range of customers ranging from people who need to learn urgently for their job, students who want to get the driving test done during holidays, to people living abroad temporarily who wish to return to take their test in the UK to obtain one of the most recognised driving licences throughout the world.
One Week Driving Course instructors have experience in training new drivers from scratch, to the person who has perhaps failed a test a few years ago and didnt carry on.
Many of the instructors have been involved in instructor training and have experience of advanced driver training.
Driving Schools Whitby
Driving Lessons Whitby
Intense Driving Lessons Whitby
Driving Instructors Whitby
Intensive Driving Courses Whitby
One Week Driving Courses Whitby
Fast Pass Driving Courses Whitby
Intense Driving Courses Whitby
Driving Course Whitby
Driving Crash Course Whitby
Intensive Driving Lessons Whitby
Our Courses in Whitby
View the popular intensive driving courses in Whitby. This is a small range of courses available. Please see our booking page for full information on the availability of courses and respective course dates.
What Our Students Have to Say
My driving instructor was an absolute gem! We clicked straight away and didn't look back. I would highly recommend you guys and this instructor to anyone and everyone who is willing to listen.
I was lacking in confidence and was slightly scared and Daniel really really helped put me at ease.
Instructor: Daniel Garwe
Dean Murphy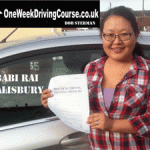 First of all thank you one week driving course and my DI Bob. He is very patient , cool knowledgeable to teach, though it was quite difficult with spiral roundabout in Salisbury initially but could make it at the end of my 24 hour course which was very worthy and passed in first attempt !!I would strongly recommend this company to my friends and family.
Babi.
Babi Rais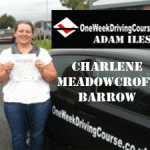 I got exactly the outcome I wanted when booking the course and Adam Iles my instructor was exceptional. He was really patient with me even when I was nervous and always had confidence in me that could pass even when I was doubting myself. The hours we spent perfecting reversing left around corners really paid off as it came up in my test and was an area I struggled with and he really helped improve my confidence in my general driving skills. Also a big positive which I will take with me is that he also taught me good habits that have now become second nature as at the start of the week I was terrible for not checking my left wing mirror and my other observations(I tended to stare at one spot rather than glancing around and in my mirrors), but that was soon drilled into me for life! Just a big thank you really for getting me through my test and to one week driving course for making the whole thing from booking to passing the practical a smooth seamless experience. No complaints here whatsoever! Charlene Meadowcroft.
Charlene Meadowcroft
Location:
Barrow in Furness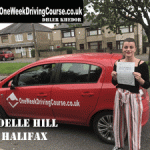 Intensive Driving Course Customer Review Halifax
Overall my driving course was amazing, I chose to do the 30 hr as I had previously taken around 10 hours driving lesson 3 years previous to taking my course. I was as in Australia when I booked my course and everything ran smoothly.
My driving instructor, Dhler Khedor was incredible at explaining everything, he was super patient but at the same time very firm as he new how much I wanted to
Joelle Hill