Intensive Driving Courses in All S Postcode Areas
One Week Intensive Diving Courses in All S Postcode Area
One Week Driving Course specialises in providing Intensive Driving Courses with or without a Theory Test included to clients throughout most of the UK, via a network of instructors.
These types of courses are sometimes called One Week Intensive Driving Courses Sheffield, One Week Intensive Driving Lessons Sheffield, One Week Crash Course Driving Lessons Sheffield, One Week Driving Courses Sheffield or Fast Pass Courses Sheffield
Our 10-Point Road to Success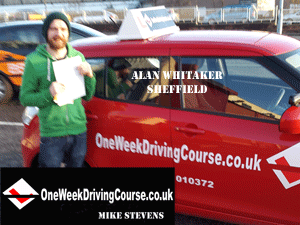 Success Stories in The S Post Code Area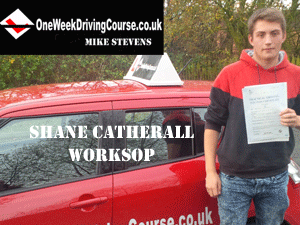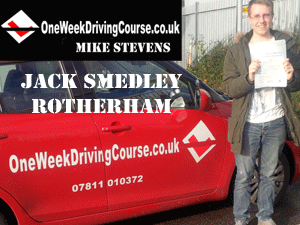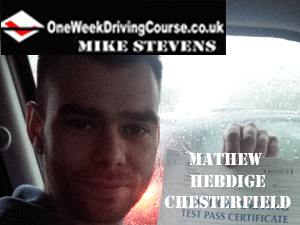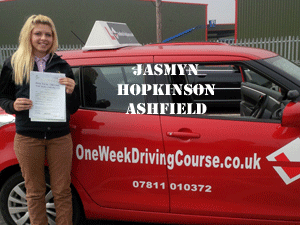 Why choose
OneWeekDrivingCourse.co.uk?
One Week Driving Course provides driving courses ranging from a one day re-test course for someone who has recently failed a test ranging up to and including two week driving courses, designed for someone who needs that little extra time to take the information in.
Here is a small list of some of our driving courses:- 6 hour & 12 hour re-test courses in Sheffield, 18 hour crash courses in Sheffield, 24 hour intensive driving courses in Sheffield, 30 hour driving courses in Sheffield, 36 hour one week pass courses in Sheffield , 42 hour intensive lesson courses in Sheffield, 48 hour pass your test courses in Sheffield and our popular guaranteed pass driving course in Sheffield.
One Week Driving Course has a wide range of customers ranging from people who need to learn urgently for their job, students who want to get the driving test done during holidays, to people living abroad temporarily who wish to return to take their test in the UK to obtain one of the most recognised driving licences throughout the world.
One Week Driving Course instructors have experience in training new drivers from scratch, to the person who has perhaps failed a test a few years ago and didnt carry on.
Many of the instructors have been involved in instructor training and have experience of advanced driver training.
Courses in S Postcode Area
View the popular intensive driving courses in the S postcode area. Please see our booking page for full information on the availability of courses and respective course dates.
What Our Students Have to Say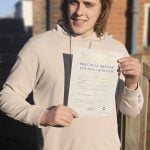 I took the 5day 30hour course and it was an excellent experience from start to finish I got on really well with my instructor Latch he was patient went over everything I needed to know for my test I highly recommend this course yes it's a lot of hours but worth it wen u get that pass at the end of it
Nathan Humphries
Instructor:
Latchman Drepaul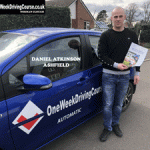 My driving instructor Norman was spot-on, taught me everything I needed to know and got me ready in time for me test he is a very good instructor he's definitely 5 star, I did 30 hour course started on the Monday passed on the Friday with 0 faults.
Daniel Atkinson